Transnational Blackness: Navigating the Global Color Line (Critical Black Studies) (Paperback)
We are available Monday to Saturday 10:00 a.m. to 5:00 p.m. for Limited Browsing, Order Pickup, Phone Orders, and Contactless Parking Lot Pickup. Order online 24 hours a day.
**Free Local Area Delivery on Tuesday and Friday**
Please Note: Many of the high demand books that say 'On our Shelves Now' are on hold for other customers. You can place an order and we will let you know when they come back in stock. Thank you for your patience.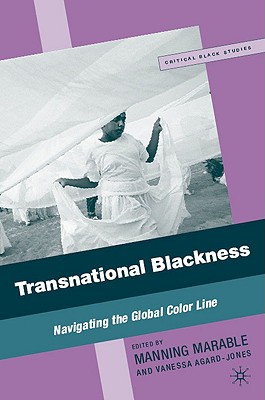 $93.49
Sold Out--Can order from warehouse
Description
---
"The Critical Black Studies Series celebrates its third volume, Transnational Blackness. The series, under the general supervision of Manning Marable, features readers and anthologies examining challenging topics within the contemporary black experience--in the United States, the Caribbean, Africa, and across the African Diaspora. Previously published in the series are Racializing Justice, Disenfranchising Lives: The Racism, Criminal Justice, and Law Reader (September 2007) and Seeking Higher Ground: The Hurricane Katrina Crisis, Race, and Public Policy Reader (January 2008). Celebrating the third volume of CRITICAL BLACK STUDIES Series Editor: Manning Marable For many decades, black intellectuals in the United States have thought of racism as a global phenomenon. Transnational Blackness presents, for the first time, a comprehensive overview of the history, critical analysis, and theoretical perspectives of key black scholars and activists on the transnational dynamics of modern race and racism throughout the Americas, the Caribbean, Africa, Asia, and Europe. The book examines the social thought of, among others: W.E.B. DuBois, Eslanda Goode Robeson, Malcolm X, Huey P. Newton, and Michael Manley.
About the Author
---
MANNING MARABLE is Professor of History and Political Science and Director, Institute for Research in African American Studies at Columbia University, USA. VANESSA AGARD-JONES is a Ph.D. student in Anthropology and French Studies at New York University, USA and Chair of the Board of Directors at the Audre Lorde Project: A Community Organizing Center for LGBTST People of Color in New York City.