The African Diaspora and the Disciplines (Paperback)
We are available Monday to Saturday 10:00 a.m. to 5:00 p.m. for Limited Browsing, Order Pickup, Phone Orders, and Contactless Parking Lot Pickup. Order online 24 hours a day.
**Free Local Area Delivery on Tuesday and Friday**
Please Note: Many of the high demand books that say 'On our Shelves Now' are on hold for other customers. You can place an order and we will let you know when they come back in stock. Thank you for your patience.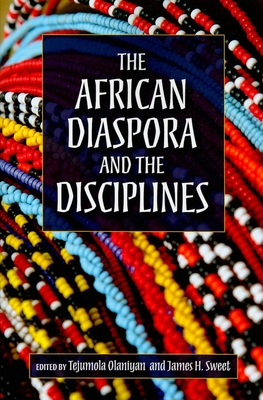 List Price: $30.00
Our Price: $27.00
(Save: $3.00 10%)
Description
---
Focusing on the problems and conflicts of doing African diaspora research from various disciplinary perspectives, these essays situate, describe, and reflect on the current practice of diaspora scholarship. Tejumola Olaniyan, James H. Sweet, and the international group of contributors assembled here seek to enlarge understanding of how the diaspora is conceived and explore possibilities for the future of its study. With the aim of initiating interdisciplinary dialogue on the practice of African diaspora studies, they emphasize learning from new perspectives that take advantage of intersections between disciplines. Ultimately, they advocate a fuller sense of what it means to study the African diaspora in a truly global way.
About the Author
---
Tejumola Olaniyan is the Louise Durham Mead Professor of English and African Languages and Literature at the University of Wisconsin, Madison. He is author of Arrest the Music! (IUP, 2004).James H. Sweet is Associate Professor of History at the University of Wisconsin, Madison. He is author of Recreating Africa: Culture, Kinship, and Religion in the African-Portuguese World, 1441-1770.