El Gran Gatsby = The Great Gatsby (Paperback)
*USPS shipping is taking up to 2-3 weeks instead of 2-7 days, please consider contactless Parking Lot Pickup if you are in the area.
Please Note: Most of the anti-racism books that say 'on our shelves now' are on hold already for customers. We are hoping that they will be back in stock at the warehouse around the middle of June. Thank you for your patience.
Stamped from the Beginning: The Definitive History of Racist Ideas in America (Paperback) is back in stock, limited quantities available.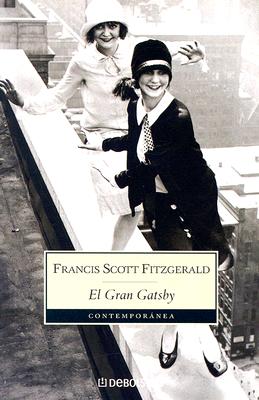 $11.95
Unavailable from Warehouse - May take longer to order
Description
---
The Great Gatsby by Francis Scott Fitzgerald The Great Gatsby is a novel by the American author F. Scott Fitzgerald. First published on April 10, 1925, it is set in Long Island's North Shore and New York City during the summer of 1922. The novel chronicles an era that Fitzgerald himself dubbed the "Jazz Age." Following the shock and chaos of World War I, American society enjoyed unprecedented levels of prosperity during the "roaring" 1920s as the economy soared. At the same time, Prohibition, the ban on the sale and manufacture of alcohol as mandated by the Eighteenth Amendment, made millionaires out of bootleggers and led to an increase in organized crime. Although Fitzgerald, like Nick Carraway in his novel, idolized the riches and glamor of the age, he was uncomfortable with the unrestrained materialism and the lack of morality that went with it. We are delighted to publish this classic book as part of our extensive Classic Library collection. Many of the books in our collection have been out of print for decades, and therefore have not been accessible to the general public. The aim of our publishing program is to facilitate rapid access to this vast reservoir of literature, and our view is that this is a significant literary work, which deserves to be brought back into print after many decades. The contents of the vast majority of titles in the Classic Library have been scanned from the original works. To ensure a high quality product, each title has been meticulously hand curated by our staff. Our philosophy has been guided by a desire to provide the reader with a book that is as close as possible to ownership of the original work. We hope that you will enjoy this wonderful classic work, and that for you it becomes an enriching experience.