Flawed Dogs: The Year-End Leftovers At The Piddleton "Last Chance" Dog Pound (Hardcover)
We are available Monday to Saturday 10:00 a.m. to 5:00 p.m. for Limited Browsing, Order Pickup, Phone Orders, and Contactless Parking Lot Pickup. Order online 24 hours a day.
**Free Local Area Delivery on Tuesday and Friday**
Please Note: Many of the high demand books that say 'On our Shelves Now' are on hold for other customers. You can place an order and we will let you know when they come back in stock. Thank you for your patience.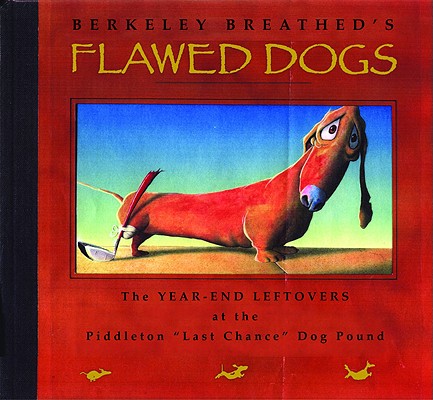 List Price: $18.99
Our Price: $17.09
(Save: $1.90 10%)
Hard to Find - Unable to Order
Description
---
From the Pulitzer Prize-winning creator of "Bloom County" comes the annual catalog of the fictional "Last Chance" Dog Pound, riotously depicting imperfect dogs that are available for adoption. Full color.
About the Author
---
Berkeley Breathed, one of America's most popular illustrators, is the recipient of a Pulitzer Prize for his editorial cartooning. His comic strip "Bloom County" ran for years in newspapers around the world and his books of the collected cartoons include the bestsellers 'Toons for Our Times and Penguin Dreams and Stranger Things. His highly acclaimed picture books, A Wish for Wings That Work: An Opus Christmas Story, The Last Basselope, Goodnight Opus, Red Ranger Came Calling, and Edwurd Fudwupper Fibbed Big have been hits with children and adults alike.

Berkeley Breathed lives, works, and surfs in Montecito, California.