Culture and Change Along the Blue Nile: Courts, Markets, and Strategies for Development (Paperback)
We are available Monday to Saturday 10:00 a.m. to 5:00 p.m. for Limited Browsing, Order Pickup, Phone Orders, and Contactless Parking Lot Pickup. Order online 24 hours a day.
**Free Local Area Delivery on Tuesday and Friday**
Please Note: Many of the high demand books that say 'On our Shelves Now' are on hold for other customers. You can place an order and we will let you know when they come back in stock. Thank you for your patience.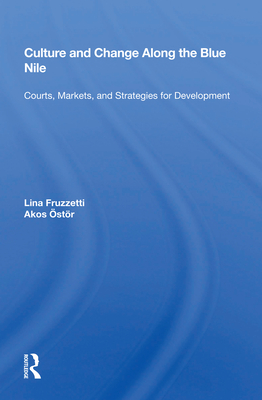 Description
---
This book aims to bring a concern with cultural values and meanings closer to the study of the economic, political, jural, and religious change and development in the Sudan. It concentrates on sections of Sudanese society caught in the rapid changes of the 1970's.