Microphone Fiends: Youth Music and Youth Culture (Paperback)
We are available Monday to Saturday 10:00 a.m. to 5:00 p.m. for Limited Browsing, Order Pickup, Phone Orders, and Contactless Parking Lot Pickup. Order online 24 hours a day.
**Free Local Area Delivery on Tuesday and Friday**
Please Note: Many of the high demand books that say 'On our Shelves Now' are on hold for other customers. You can place an order and we will let you know when they come back in stock. Thank you for your patience.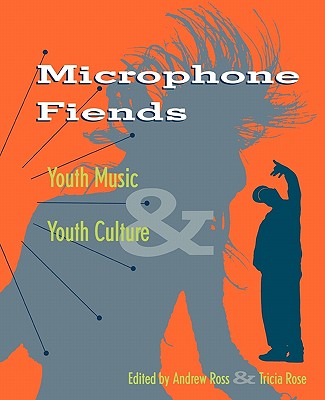 Email or call for price.
Sold Out--Can order from warehouse
Description
---
Microphone Fiends, a collection of original essays and interviews, brings together some of the best known scholars, critics, journalists and performers to focus on the contemporary scene. It includes theoretical discussions of musical history along with social commentaries about genres like disco, metal and rap music, and case histories of specific movements like the Riot Grrls, funk clubbing in Rio de Janeiro, and the British rave scene.
About the Author
---
Tricia Rose is Assistant Professor of History and Africana Studies at New York University. Andrew Ross is Director of the American Studies Program and Professor of Comparative Literature at New York University.