Caliban's Reason: Introducing Afro-Caribbean Philosophy (Africana Thought) (Paperback)
We are available Monday to Saturday 10:00 a.m. to 5:00 p.m. for Limited Browsing, Order Pickup, Phone Orders, and Contactless Parking Lot Pickup. Order online 24 hours a day.
**Free Local Area Delivery on Tuesday and Friday**
Please Note: Many of the high demand books that say 'On our Shelves Now' are on hold for other customers. You can place an order and we will let you know when they come back in stock. Thank you for your patience.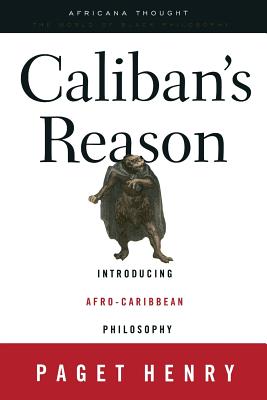 Email or call for price.
Sold Out--Can order from warehouse
Description
---
Paget introduces the general reader to Afro-Caribbean philosophy in this ground-breaking work. Since Afro-Caribbean thought is inherently hybrid in nature, he traces the roots of this discourse in traditional African thought and in the Christian and Enlightenment traditions of Western Europe.
About the Author
---
Paget Henry is Professor of Africana Studies and Sociology at Brown University. He is author of Peripheral Capitalism and Underdevelopment in Antigua (1985) and co- editor of Newer Caribbean: Decolonization, Democracy and Development (1983) and C.L.R. James' Caribbean (1992).