Danbi Leads the School Parade (Hardcover)
We are available Monday to Saturday 10:00 a.m. to 5:00 p.m. for Limited Browsing, Order Pickup, Phone Orders, and Contactless Parking Lot Pickup. Order online 24 hours a day.
**Free Local Area Delivery on Tuesday and Friday**
Please Note: Many of the high demand books that say 'On our Shelves Now' are on hold for other customers. You can place an order and we will let you know when they come back in stock. Thank you for your patience.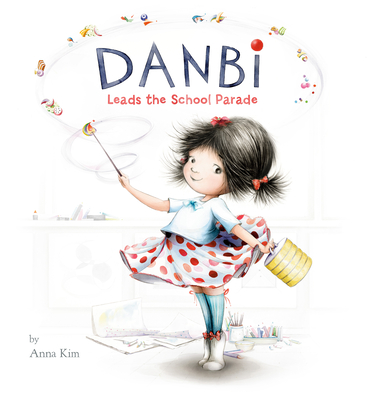 List Price: $17.99
Our Price: $16.19
(Save: $1.80 10%)
Description
---
Meet Danbi, the new girl at school!

Danbi is thrilled to start her new school in America. But a bit nervous too, for when she walks into the classroom, everything goes quiet. Everyone stares. Danbi wants to join in the dances and the games, but she doesn't know the rules and just can't get anything right. Luckily, she isn't one to give up. With a spark of imagination, she makes up a new game and leads her classmates on a parade to remember! Danbi Leads the School Parade introduces readers to an irresistible new character. In this first story, she learns to navigate her two cultures and realizes that when you open your world to others, their world opens up to you.
About the Author
---
Anna Kim immigrated to the United States from Korea when she was a child, just like Danbi. She grew up doodling around the edges of her notebooks and on any loose scraps of paper she could find. During her years of teaching music to children, she discovered that drawing stories on sticky notes worked magic for kids who couldn't sit still. Danbi Leads the School Parade is her debut. Anna lives in New York City, in a home full of sticky notes.
Praise For…
---
⭐ "Enchanting illustrations dazzle—particularly through the diverse characters' hair and facial expressions that detail individuals' unique traits while celebrating the entire cohort. Imaginative, irreverent, improvisational fun in kindergarten." --Kirkus Reviews (starred review)

"A sweet and helpful book for children who are nervous about moving or starting a new school—or any big change." --School Library Journal


"The expressive illustrations and the joyful onomatopoeia of the text make this an enjoyable read-aloud and especially reassuring for a child starting at a new school." --Booklist