Ethnicity, Social Mobility, and Public Policy (Paperback)
We are available Monday to Saturday 10:00 a.m. to 5:00 p.m. for Limited Browsing, Order Pickup, Phone Orders, and Contactless Parking Lot Pickup. Order online 24 hours a day.
**Free Local Area Delivery on Tuesday and Friday**
Please Note: Many of the high demand books that say 'On our Shelves Now' are on hold for other customers. You can place an order and we will let you know when they come back in stock. Thank you for your patience.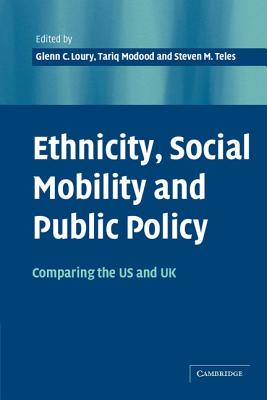 $56.00
Sold Out--Can order from warehouse
Description
---
The causes and consequences of social mobility are a central area of study within the social sciences and the differing levels of economic development between ethnic groups is an issue of major concern for policy-makers. Written by leading scholars with a wide range of expertise, this book is the first to provide a comparative analysis of these and related issues within the US and the UK and includes such topics as education, work and employment, political mobilization and social networks.