Lord of the Flies (Paperback)
We will be closed on Saturday, July 4th in observance of Independence Day.
We are available Monday to Saturday 10:00 a.m. to 4:00 p.m. for Limited Browsing, Order Pickup, Phone Orders, and Contactless Parking Lot Pickup. Order online 24 hours a day.
**Free Local Area Delivery on Tuesday and Friday**
*USPS shipping is taking up to 2-3 weeks instead of 2-7 days, please consider contactless Parking Lot Pickup if you are in the area.
Please Note: Many of the high demand books that say 'On our Shelves Now' are on hold for other customers. We are hoping that they will be back in stock at the warehouse around the middle of June. Thank you for your patience.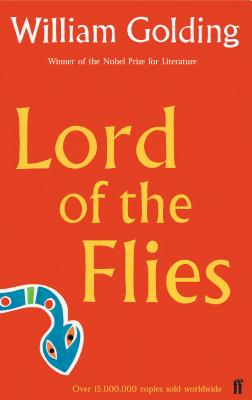 List Price: $7.95
Our Price: $7.16
(Save: $0.80 10%)
Unavailable from Warehouse - May take longer to order
Description
---
First published in 1954, Lord of the Flies is now recognised as a classic, one of the most celebrated and widely read of modern novels. This edition, which includes an introduction and notes by Ian Gregor and Mark Kinkead-Weekes, meets the demand for its use in schools and its prescription by numerous examining boards. In compiling the notes they have borne in mind the needs of younger readers not only in this country but overseas.