Lord of the Flies (Paperback)
We will be closed on Saturday, July 4th in observance of Independence Day.
We are available Monday to Saturday 10:00 a.m. to 4:00 p.m. for Limited Browsing, Order Pickup, Phone Orders, and Contactless Parking Lot Pickup. Order online 24 hours a day.
**Free Local Area Delivery on Tuesday and Friday**
*USPS shipping is taking up to 2-3 weeks instead of 2-7 days, please consider contactless Parking Lot Pickup if you are in the area.
Please Note: Many of the high demand books that say 'On our Shelves Now' are on hold for other customers. We are hoping that they will be back in stock at the warehouse around the middle of June. Thank you for your patience.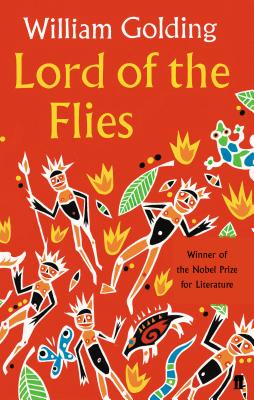 List Price: $11.00
Our Price: $9.90
(Save: $1.10 10%)
Unavailable from Warehouse - May take longer to order
Description
---
A plane crashes on an uninhabited island and the only survivors, a group of schoolboys, assemble on the beach and wait to be rescued. By day they inhabit a land of bright fantastic birds and dark blue seas, but at night their dreams are haunted by the image of a terrifying beast. In this, his first novel, William Golding gave the traditional adventure story an ironic, devastating twist. The boys' delicate sense of order fades, and their childish fears are transformed into something deeper and more primitive. Their games take on a horrible significance, and before long the well-behaved party of schoolboys has turned into a tribe of faceless, murderous savages. First published in 1954, Lord of the Flies is now recognized as a classic, one of the most celebrated of all modern novels.