Lord of the Flies (Ff Classics) (Paperback)
We will be closed on Saturday, July 4th in observance of Independence Day.
We are available Monday to Saturday 10:00 a.m. to 4:00 p.m. for Limited Browsing, Order Pickup, Phone Orders, and Contactless Parking Lot Pickup. Order online 24 hours a day.
**Free Local Area Delivery on Tuesday and Friday**
*USPS shipping is taking up to 2-3 weeks instead of 2-7 days, please consider contactless Parking Lot Pickup if you are in the area.
Please Note: Many of the high demand books that say 'On our Shelves Now' are on hold for other customers. We are hoping that they will be back in stock at the warehouse around the middle of June. Thank you for your patience.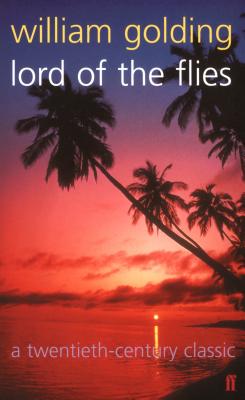 List Price: $8.00
Our Price: $7.20
(Save: $0.80 10%)
Hard to Find - Unable to Order
Description
---
Originally published in 1954, William Golding's Lord of the Flies is one of the most disturbing and celebrated novels of modern times. A plane crashes on a desert island. The only survivors are a group of schoolboys. At first they revel in the freedom and celebrate the absence of grown-ups. Soon though, as the boys' fragile sense of order begins to collapse, their fears start to take on a sinister, primitive significance. Suddenly, the world of cricket, homework and adventure stories seems a long way away. The boys are faced with a more pressing reality - survival - and the appearance of a terrifying beast who haunts their dreams.