The Anatomy of Racial Inequality (W.E.B. Du Bois Lectures) (Paperback)
We are available Monday to Saturday 10:00 a.m. to 5:00 p.m. for Limited Browsing, Order Pickup, Phone Orders, and Contactless Parking Lot Pickup. Order online 24 hours a day.
**Free Local Area Delivery on Tuesday and Friday**
Please Note: Many of the high demand books that say 'On our Shelves Now' are on hold for other customers. You can place an order and we will let you know when they come back in stock. Thank you for your patience.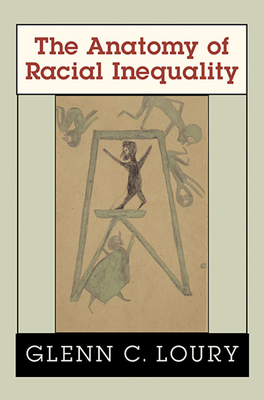 Description
---
Speaking wisely and provocatively about the political economy of race, Glenn Loury has become one of our most prominent black intellectuals--and, because of his challenges to the orthodoxies of both left and right, one of the most controversial. A major statement of a position developed over the past decade, this book both epitomizes and explains Loury's understanding of the depressed conditions of so much of black society today--and the origins, consequences, and implications for the future of these conditions.
Using an economist's approach, Loury describes a vicious cycle of tainted social information that has resulted in a self-replicating pattern of racial stereotypes that rationalize and sustain discrimination. His analysis shows how the restrictions placed on black development by stereotypical and stigmatizing racial thinking deny a whole segment of the population the possibility of self-actualization that American society reveres--something that many contend would be undermined by remedies such as affirmative action. On the contrary, this book persuasively argues that the promise of fairness and individual freedom and dignity will remain unfulfilled without some forms of intervention based on race.
Brilliant in its account of how racial classifications are created and perpetuated, and how they resonate through the social, psychological, spiritual, and economic life of the nation, this compelling and passionate book gives us a new way of seeing--and, perhaps, seeing beyond--the damning categorization of race in America.