Lord of the Flies (Pre-Recorded Audio Player)
We will be closed on Saturday, July 4th in observance of Independence Day.
We are available Monday to Saturday 10:00 a.m. to 4:00 p.m. for Limited Browsing, Order Pickup, Phone Orders, and Contactless Parking Lot Pickup. Order online 24 hours a day.
**Free Local Area Delivery on Tuesday and Friday**
*USPS shipping is taking up to 2-3 weeks instead of 2-7 days, please consider contactless Parking Lot Pickup if you are in the area.
Please Note: Many of the high demand books that say 'On our Shelves Now' are on hold for other customers. We are hoping that they will be back in stock at the warehouse around the middle of June. Thank you for your patience.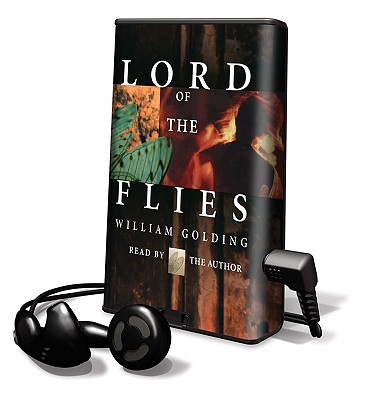 $60.49
Unavailable from Warehouse - May take longer to order
Description
---
Published in 1954, William Goldings Lord of the Flies has gained a unique status in the pantheon of 20th-century literature. A cult favorite among both students and literary critics, the novel has been called a parable, an allegory, a myth, even a vision of the apocalypse. Lord of the Flies is an adventure tale in its purest form, a thrilling and elegantly told account of a group of British schoolboys marooned on a tropical island. Alone in a world of uncharted possibilities, devoid of adult supervision or rules, the boys begin to forge their own society, their own rules, their own rituals. With this seemingly romantic premise, through the seemingly innocent acts of children, Golding exposes the duality of human nature itselfthe dark, eternal divide between order and chaos, intellect and instinct, structure and savagery. Golding once described his book as an attempt to trace the defect of society back to the defect of human nature. In Lord of the Flies, he shows us ourselves, at once innocent and corrupt, noble and cruel, and all too human.