Mama, Do You Love Me? Doll (General merchandise)
*USPS shipping is taking up to 2-3 weeks instead of 2-7 days, please consider contactless Parking Lot Pickup if you are in the area.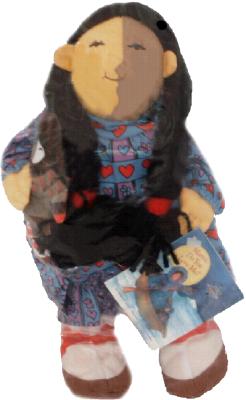 Email or call for price.
Hard to Find - Unable to Order
Staff Reviews
---
One of Susan's 5 Favorite Children's Books
Description
---
Readers who were captivated by this tender story now have a soft, loveable doll to play with as they read along. the doll is beautifully dressed in the same brightly colored clothing as the Inuit girl portrayed in the book and comes with her own miniature doll. An ideal bedtime companion and comforting friend, the toy can be used to interact with the story, or children can play with the doll alone as they make up their own Artic adventures.