Mama, Do You Love Me? Nesting Blocks (General merchandise)
*USPS shipping is taking up to 2-3 weeks instead of 2-7 days, please consider contactless Parking Lot Pickup if you are in the area.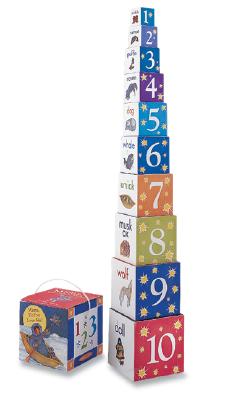 Email or call for price.
Hard to Find - Unable to Order
Staff Reviews
---
One of Susan's 5 Favorite Children's Books
Description
---
Children will be delighted by their favorite arctic animals as they learn the basic preschool skills of counting, the alphabet, and puzzle-solving.
About the Author
---
Barbara Joosse is a full-time writer and mother. She lives with her family in a little stone house in Wisconsin. Ms. Joosse has a degree in journalism, but for the past 19 years she has devoted her time and talents to writing nearly twenty books for childr

Barbara Lavallee lives in Alaska. Her vibrant watercolor illustrations are well-known for their depictions of a wide range of Alaskan life.