Our Living Manhood: Literature, Black Power, and Masculine Ideology (Hardcover)
We are available Monday to Saturday 10:00 a.m. to 5:00 p.m. for Limited Browsing, Order Pickup, Phone Orders, and Contactless Parking Lot Pickup. Order online 24 hours a day.
**Free Local Area Delivery on Tuesday and Friday**
Please Note: Many of the high demand books that say 'On our Shelves Now' are on hold for other customers. You can place an order and we will let you know when they come back in stock. Thank you for your patience.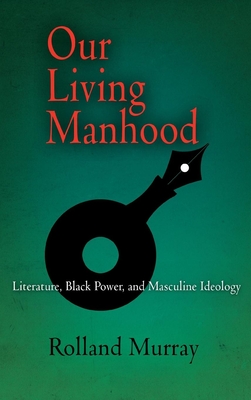 $55.00
Sold Out--Can order from warehouse
Description
---
When Eldridge Cleaver wrote in 1965 that black men "shall have our manhood or the earth will be leveled by our attempt to gain it," he voiced a central strain of Black Power movement rhetoric. In print, as well as on stage and screen, Black Power advocates equated masculinity with their political radicalism and potency. While many observers have criticized the misogyny in this preoccupation, few have noted the challenges to it within the period in the works of authors such as James Baldwin, John Edgar Wideman, Clarence Major, and John Oliver Killens. These and other writers tested the link between masculinity and radical politics. By recovering their voices, Rolland Murray demonstrates that the movement's gender ideals were questioned more fully than scholars have acknowledged. He also examines how the Black Power era's contentious gender politics continue to play a role in contemporary African American culture and scholarship.
Murray analyzes the ways in which notions of masculinity were interwoven with essential movement philosophies regarding revolutionary violence, charismatic leadership, radical rhetoric, and black sexuality. Striving to forge a more nuanced account of how masculinist discourse contributed to the movement's overall agenda, he frames masculinity both as a linchpin of the seductive politics of Black Power and as a focal point of dissent by black male authors.
About the Author
---
Rolland Murray is Associate Professor of English at Brown University. His work has appeared in such journals as Callaloo and the Yale Journal of Criticism.