Black American Literature and Humanism (Hardcover)
We are available Monday to Saturday 10:00 a.m. to 5:00 p.m. for Limited Browsing, Order Pickup, Phone Orders, and Contactless Parking Lot Pickup. Order online 24 hours a day.
**Free Local Area Delivery on Tuesday and Friday**
Please Note: Many of the high demand books that say 'On our Shelves Now' are on hold for other customers. You can place an order and we will let you know when they come back in stock. Thank you for your patience.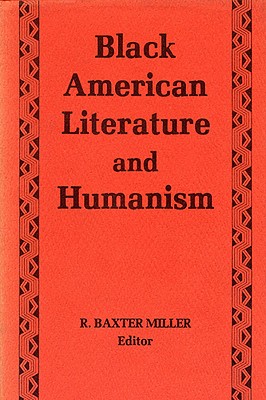 Email or call for price.
Sold Out--Can order from warehouse
Description
---
For Black writers, what is tradition? What does it mean to them that Western humanism has excluded Black culture? Seven noted Black writers and critics take up these and other questions in this collection of original essays, attempting to redefine humanism from a Black perspective, to free it from ethnocentrism, and to enlarge its cultural base.
Contributors: Richard K. Barksdale, Alice Childress, Chester J. Fontenot, Michael S. Harper, Trudier Harris, George E. Kent, R. Baxter Miller
About the Author
---
R. Baxter Miller is associate professor of English at the University of Tennessee.