Breathless (Paperback)
We are available Monday to Saturday 10:00 a.m. to 5:00 p.m. for Limited Browsing, Order Pickup, Phone Orders, and Contactless Parking Lot Pickup. Order online 24 hours a day.
**Free Local Area Delivery on Tuesday and Friday**
*USPS shipping is taking up to 2-3 weeks instead of 2-7 days, please consider contactless Parking Lot Pickup if you are in the area.
Please Note: Many of the high demand books that say 'On our Shelves Now' are on hold for other customers. We are hoping that they will be back in stock at the warehouse around the middle of June. Thank you for your patience.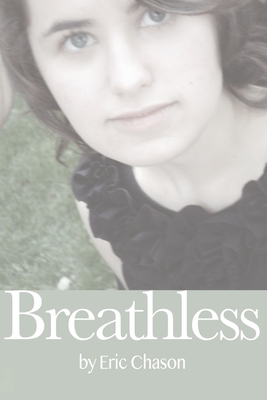 List Price: $18.00
Our Price: $16.20
(Save: $1.80 10%)
Description
---
Lillian was a college freshman, a promising theater major facing the challenge of Stargardt's disease, a condition that was causing her to go blind. When, in the fall of 2009, Lillian became sick, she assured her parents it was just the flu. Four days later she was in the university hospital, relying on a machine to breathe for her. Based on her father's journal, this memoir describes what it's like to live through a parent's worst nightmare, conveying the heart-wrenching ups and downs of Lillian's time in the hospital. At the same time, it recounts the life of a remarkable young woman who, despite the gradual loss of her sight, was determined to finish high school, attend college far from home, and embark on an independent life. This, her parents told each other, was the hardest struggle their daughter would ever face. Yet, as Lillian lay tethered to life-support, each day a parry against time, her father realized that every challenge his daughter ever faced was only a backdrop for these few, excruciating days in which she fought for her life. ERIC CHASON is a professor of engineering at Brown University. All his other publications (more than 150 of them) are in technical journals that are rarely seen outside of libraries. This memoir is the first personal piece of writing he has published. he was compelled to write it to tell the story of his daughter Lillian. It has no equations.