Black Acting Methods: Critical Approaches (Paperback)
We are available Monday to Saturday 10:00 a.m. to 5:00 p.m. for Limited Browsing, Order Pickup, Phone Orders, and Contactless Parking Lot Pickup. Order online 24 hours a day.
**Free Local Area Delivery on Tuesday and Friday**
Please Note: Many of the high demand books that say 'On our Shelves Now' are on hold for other customers. You can place an order and we will let you know when they come back in stock. Thank you for your patience.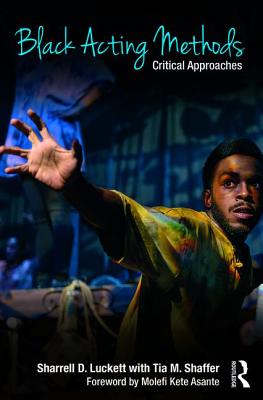 $62.65
Backordered - Unable to Order at this Time
Description
---
Black Acting Methods seeks to offer alternatives to the Euro-American performance styles that many actors find themselves working with. 
A wealth of contributions from directors, scholars and actor trainers address afrocentric processes and aesthetics, and interviews with key figures in Black American theatre illuminate their methods. This ground-breaking collection is an essential resource for teachers, students, actors and directors seeking to reclaim, reaffirm or even redefine the role and contributions of Black culture in theatre arts. 
About the Author
---
Sharrell D. Luckett is Assistant Professor of Theatre and Performance Studies Scholarship at Muhlenberg College. Tia M. Shaffer is Theatre Director and Fine Arts Chair at South Atlanta High School in Atlanta Public Schools. She also serves as Director for Youth and Children's Ministries at Zion Hill Baptist Church in Atlanta, GA.