The Age of Innocence (Compact Disc)
*USPS shipping is taking up to 2-3 weeks instead of 2-7 days, please consider contactless Parking Lot Pickup if you are in the area.
Please Note: Most of the anti-racism books that say 'on our shelves now' are on hold already for customers. We are hoping that they will be back in stock at the warehouse around the middle of June. Thank you for your patience.
Stamped from the Beginning: The Definitive History of Racist Ideas in America (Paperback) is back in stock, limited quantities available.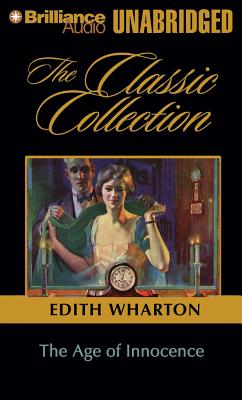 List Price: $14.99
Our Price: $13.49
(Save: $1.50 10%)
Unavailable from Warehouse - May take longer to order
Description
---
Edith Wharton's Pulitzer Prize-winning novel
Newland Archer is a young lawyer, a member of New York's high society, and engaged to be married to May Welland.
Countess Ellen Olenska is May's cousin, and wants a divorce from the Polish nobleman she married. Intelligent and beautiful, she comes back to New York where she tries to fit into the high society life she had before her marriage. Her family and former friends, however, are shocked by the idea of divorce within their social circle, and she finds herself snubbed by her own class.
When Ellen and Newland fall in love, will they be able to choose between passion and conventions?
This novel is part of Brilliance Audio's extensive Classic Collection, bringing you timeless masterpieces that you and your family are sure to love.