In Vein: A Vampire Charity Anthology (Paperback)
We are available Monday to Saturday 10:00 a.m. to 5:00 p.m. for Limited Browsing, Order Pickup, Phone Orders, and Contactless Parking Lot Pickup. Order online 24 hours a day.
**Free Local Area Delivery on Tuesday and Friday**
Please Note: Many of the high demand books that say 'On our Shelves Now' are on hold for other customers. You can place an order and we will let you know when they come back in stock. Thank you for your patience.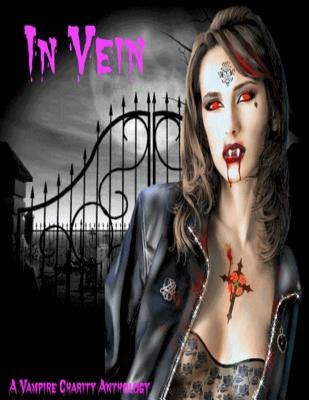 List Price: $12.99
Our Price: $11.69
(Save: $1.30 10%)
Sold Out--Can order from warehouse
Description
---
"In Vein" is a vampire charity anthology book where 100% of the proceeds will go to St. Jude's Children's Research Hospital With over 18 Authors, you're bound to find a few vampire stories you'll love. From devious vampires, to vampire moms, a child vampire, teenage vampires, King and Queen vampires, a vampires' slave girl, a vampire mob, a Red necked vampire, driving vampires, an Eastern European angel of pain, a vampire poem, a dug up coffin, a Dental Hygentist, a sad vampire tale and a vampire that helps a young cancer boy. Like I said, something for everyone Did I mention it's all for charity? The kids, people, the kids.