Sapiens: A Brief History of Humankind (MP3 CD)
We are available Monday to Saturday 10:00 a.m. to 5:00 p.m. for Limited Browsing, Order Pickup, Phone Orders, and Contactless Parking Lot Pickup. Order online 24 hours a day.
**Free Local Area Delivery on Tuesday and Friday**
Please Note: Many of the high demand books that say 'On our Shelves Now' are on hold for other customers. You can place an order and we will let you know when they come back in stock. Thank you for your patience.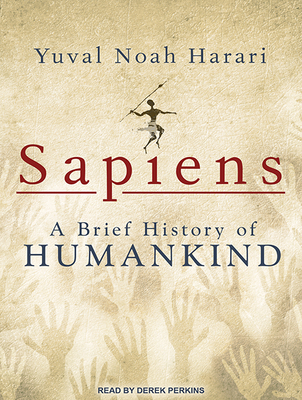 List Price: $29.99
Our Price: $26.99
(Save: $3.00 10%)
Unavailable from Warehouse - May take longer to order
Description
---
One hundred thousand years ago, at least six human species inhabited the earth. Today there is just one. Us. Homo sapiens. How did our species succeed in the battle for dominance? Why did our foraging ancestors come together to create cities and kingdoms? How did we come to believe in gods, nations, and human rights; to trust money, books, and laws; and to be enslaved by bureaucracy, timetables, and consumerism? Bold, wide-ranging, and provocative, Sapiens integrates history and science to challenge everything we thought we knew about being human: our thoughts, our actions, our heritage . . . and our future.