The Age of Innocence (Paperback)
We will be closed on Saturday, July 4th in observance of Independence Day.
We are available Monday to Saturday 10:00 a.m. to 4:00 p.m. for Limited Browsing, Order Pickup, Phone Orders, and Contactless Parking Lot Pickup. Order online 24 hours a day.
**Free Local Area Delivery on Tuesday and Friday**
*USPS shipping is taking up to 2-3 weeks instead of 2-7 days, please consider contactless Parking Lot Pickup if you are in the area.
Please Note: Many of the high demand books that say 'On our Shelves Now' are on hold for other customers. We are hoping that they will be back in stock at the warehouse around the middle of June. Thank you for your patience.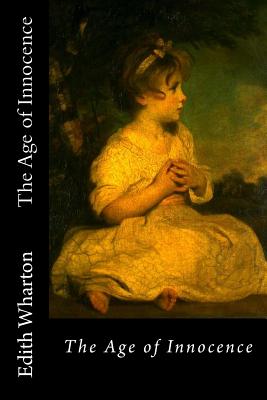 List Price: $17.99
Our Price: $16.19
(Save: $1.80 10%)
Sold Out--Can order from warehouse
Description
---
The Age of Innocence is Edith Wharton's 12th novel, initially serialized in four parts in the Pictorial Review magazine in 1920, and later released by D. Appleton and Company as a book in New York and in London. It won the 1921 Pulitzer Prize for Fiction, making it the first novel written by a woman to win the Pulitzer Prize for Fiction, and thus Wharton the first woman to win the prize. The story is set in upper-class New York City in the 1870s. The novel centers on an upper-class couple's impending marriage, and the introduction of a woman plagued by scandal whose presence threatens their happiness. Edith Wharton (born January 24, 1862 died August 11, 1937) was an American novelist, short story writer, and designer. She was nominated for the Nobel Prize in Literature in 1927, 1928 and 1930. Wharton combined her insider's view of America's privileged classes with a brilliant, natural wit to write humorous, incisive novels and short stories of social and psychological insight.