Flatland: A Romance of Many Dimensions (Paperback)
*USPS shipping is taking up to 2-3 weeks instead of 2-7 days, please consider contactless Parking Lot Pickup if you are in the area.
Please Note: Most of the anti-racism books that say 'on our shelves now' are on hold already for customers. We are hoping that they will be back in stock at the warehouse around the middle of June. Thank you for your patience.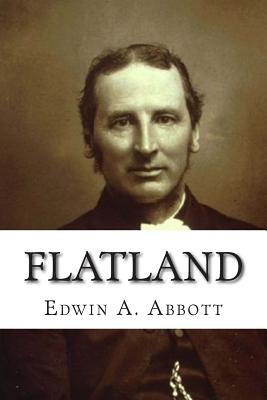 List Price: $6.90
Our Price: $6.21
(Save: $0.69 10%)
Not in bookstore--Can order from warehouse
Description
---
Flatland: A Romance of Many Dimensions is an 1884 satirical novella by the English schoolmaster Edwin Abbott Abbott. Writing pseudonymously as "A Square", the book used the fictional two-dimensional world of Flatland to comment on the hierarchy of Victorian culture, but the novella's more enduring contribution is its examination of dimensions. Several films have been made from the story, including the feature film Flatland (2007). Other efforts have been short or experimental films, including one narrated by Dudley Moore and the short films Flatland: The Movie (2007) and Flatland 2: Sphereland starring Martin Sheen and Kristen Bell.