The Last Good Heist: The Inside Story of the Biggest Single Payday in the Criminal History of the Northeast (Compact Disc)
*USPS shipping is taking up to 2-3 weeks instead of 2-7 days, please consider contactless Parking Lot Pickup if you are in the area.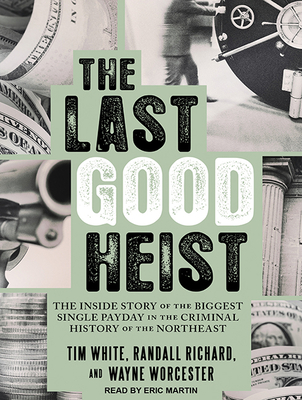 List Price: $32.99
Our Price: $29.69
(Save: $3.30 10%)
Hard to Find - Unable to Order
Description
---
On August 14, 1975, eight daring thieves ransacked 148 massive safe-deposit boxes at a secret bank used by organized crime, La Cosa Nostra, and its associates in Providence, Rhode Island. The crooks fled with duffel bags crammed full of cash, gold, silver, stamps, coins, jewels, and high-end jewelry. The true value of the loot has always been kept secret, partly because it was ill-gotten to begin with, and partly because there was plenty of incentive to keep its true worth out of the limelight. It's one thing for authorities to admit that they didn't find a trace of goods estimated to be worth between $3 million and $4 million, and entirely another when what was at stake was more accurately valued at about $30 million, the equivalent of $120 million today. It was the biggest single payday in the criminal history of the Northeast. Nobody came close, not the infamous James "Whitey" Bulger, not John "The Dapper Don" Gotti, not even the Brinks or Wells Fargo robbers. The heist was bold enough and big enough to rock the underworld to its core, and it left La Cosa Nostra in the region awash in turmoil. The Last Good Heist is the inside story of the robbery and its aftermath.