The Esoteric Mission of Zora Neale Hurston (Paperback)
We are available Monday to Saturday 10:00 a.m. to 5:00 p.m. for Limited Browsing, Order Pickup, Phone Orders, and Contactless Parking Lot Pickup. Order online 24 hours a day.
**Free Local Area Delivery on Tuesday and Friday**
Please Note: Many of the high demand books that say 'On our Shelves Now' are on hold for other customers. You can place an order and we will let you know when they come back in stock. Thank you for your patience.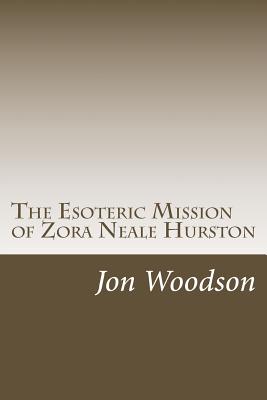 List Price: $9.50
Our Price: $8.55
(Save: $0.95 10%)
Sold Out--Can order from warehouse
Description
---
The Zora Neale Hurston discussed in the essays collected in this volume bears no resemblance to the bodacious, womanist Zora Neale Hurston as she is commonly presented. Historically, the scholarly work on Hurston has been a matter of over-reaching, fantasy, projection, and wish fulfillment. These four essays refuse the critical discourses that have been used to misread so badly and to misconstrue so routinely Hurston's texts, to distort and overwrite her ideology, and to disfigure her identity. For the first time since Hurston's texts were revived in the 1970s, light is thrown comprehensively on the many problems raised by Hurston and her fiction and non-fiction writings. By contextualizing Hurston as a major figure in a lost literary movement, Oragean Modernism, these essays resolve the several contradictions that have made Hurston such a controversial and enigmatic cultural figure. This unprecedented Hurston is shown to have been a literary collaborator with William Faulkner, Sherwood Anderson, and Marjorie Kinnan Rawlings.