Empire of Liberty: Power, Desire, and Freedom (Paperback)
We are available Monday to Saturday 10:00 a.m. to 5:00 p.m. for Limited Browsing, Order Pickup, Phone Orders, and Contactless Parking Lot Pickup. Order online 24 hours a day.
**Free Local Area Delivery on Tuesday and Friday**
Please Note: Many of the high demand books that say 'On our Shelves Now' are on hold for other customers. You can place an order and we will let you know when they come back in stock. Thank you for your patience.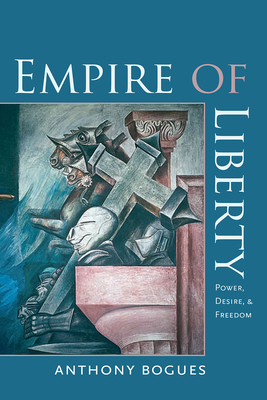 Description
---
In this thoughtful and timely consideration of the nature of American power and empire, Anthony Bogues argues that America's self-presentation as the bastion of liberty is an attempt to force upon the world a single universal truth, which has the objective of eradicating the radical imagination. Central to this project of American supremacy is the elaboration and construction of a language of power in which a form of self-government appears as the form of sovereignty. Grappling with issues of power, race, slavery, violence, and the nature of postcolonial criticism and critical theory, Bogues offers reconsiderations of the writings of W. E. B. DuBois and Frantz Fanon in order to break holes in this accepted structure of empire. At its heart this is a work of radical humanistic theory that seeks to glean from the postcolonial world and empire an alternative to its imperial form of freedom.
About the Author
---
ANTHONY BOGUES is Harmon Family Professor of Africana Studies at Brown University. He is the author of numerous books, including Black Heretics and Black Prophets: Radical Political Intellectuals.