The Age of Innocence (Iboo Classics #144) (Paperback)
*USPS shipping is taking up to 2-3 weeks instead of 2-7 days, please consider contactless Parking Lot Pickup if you are in the area.
Please Note: Most of the anti-racism books that say 'on our shelves now' are on hold already for customers. We are hoping that they will be back in stock at the warehouse around the middle of June. Thank you for your patience.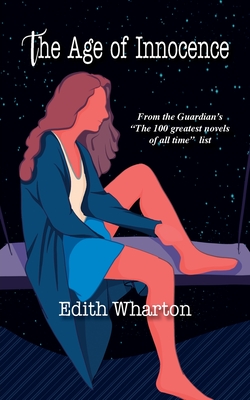 $19.79
Not in bookstore--Can order from warehouse
Description
---
If you've watched and loved Winona Ryder playing the innocent May Welland in the 1993 film adaptation of Edith Wharton's sweeping novel about class-consciousness in nineteenth century America, you will certainly enjoy reading the original. Though Martin Scorcese's brilliant work was certainly true to the spirit of the original novel, no film can reproduce the charm of language and turn of phrase employed by one of America's greatest writers.
iBoo World's Classics
This and some of other iBoo Classics are collected from the Guardiand's, the Telegraph's and BBC's "the 100 greatest novels of all time" list.
iBoo Press House uses state-of-the-art technology to digitally reconstruct the work. We preserve the original format whilst repairing imperfections present in the aged copy. All titles are unabridged (100% Original content), designed with a nice cover, quality paper and a large font that's easy to read.