Jump the Clock: New & Selected Poems (Paperback)
We are available Monday to Saturday 10:00 a.m. to 5:00 p.m. for Limited Browsing, Order Pickup, Phone Orders, and Contactless Parking Lot Pickup. Order online 24 hours a day.
**Free Local Area Delivery on Tuesday and Friday**
Please Note: Many of the high demand books that say 'On our Shelves Now' are on hold for other customers. You can place an order and we will let you know when they come back in stock. Thank you for your patience.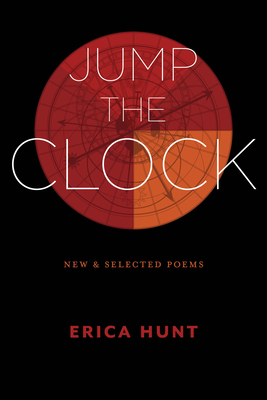 List Price: $22.95
Our Price: $20.66
(Save: $2.30 10%)
Available for Pre-Order Now
Description
---
Erica Hunt writes at the intersection of poetry and emancipatory politics--racial and gender justice, feminist ethics, and participatory democracy--showing us that altering our reading strategies frames our experiences. Ultimately, she finds that words matter, savoring the small ones: articles, pronouns, collective, plural and singular. This collection brings together out of print works and journals of the same period, to speak across "crumpled" time, the past seen from then to now.
About the Author
---
Erica Hunt is a poet, and essayist, author of Local History and Arcade, Piece Logic, Time Flies Right Before the Eyes and A Day and Its Approximates. Her poems and essays have appeared in BOMB, Boundary 2, Brooklyn Rail, Conjunctions, The Los Angeles Review of Books, Poetics Journal, Tripwire, Recluse, In the American Tree, and Conjunctions. With poet and scholar Dawn Lundy Martin, Hunt is co-editor of an anthology of Letters to the Future: Writing by Black Women forthcoming in 2018 from Kore Press. Hunt has received awards from the Foundation for Contemporary Art, the Fund for Poetry, and the Djerassi Foundation and is a past fellow of Duke University/University of Capetown Program in Public Policy. She is now the Parsons Family University Professor of Creative Writing in the MFA Program at Long Island University-Brooklyn.