The Age of Innocence (Paperback)
We will be closed on Saturday, July 4th in observance of Independence Day.
We are available Monday to Saturday 10:00 a.m. to 4:00 p.m. for Limited Browsing, Order Pickup, Phone Orders, and Contactless Parking Lot Pickup. Order online 24 hours a day.
**Free Local Area Delivery on Tuesday and Friday**
*USPS shipping is taking up to 2-3 weeks instead of 2-7 days, please consider contactless Parking Lot Pickup if you are in the area.
Please Note: Many of the high demand books that say 'On our Shelves Now' are on hold for other customers. We are hoping that they will be back in stock at the warehouse around the middle of June. Thank you for your patience.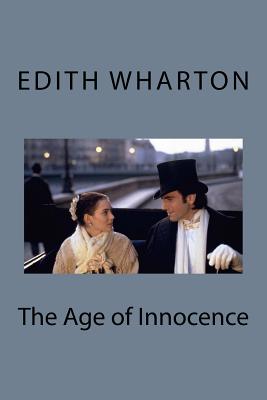 List Price: $43.99
Our Price: $39.59
(Save: $4.40 10%)
Backordered - Unable to Order at this Time
Description
---
The Age of Innocence By Edith Wharton Somewhere in this book, Wharton observes that clever liars always come up with good stories to back up their fabrications, but that really clever liars don't bother to explain anything at all. This is the kind of insight that makes The Age of Innocence so indispensable. Wharton's story of the upper classes of Old New York, and Newland Archer's impossible love for the disgraced Countess Olenska, is a perfectly wrought book about an era when upper-class culture in the U.S. was still a mixture of American and European extracts, and when society had rules as rigid as any in history.