Journeys in Caribbean Thought: The Paget Henry Reader (Creolizing the Canon) (Paperback)
We are available Monday to Saturday 10:00 a.m. to 5:00 p.m. for Limited Browsing, Order Pickup, Phone Orders, and Contactless Parking Lot Pickup. Order online 24 hours a day.
**Free Local Area Delivery on Tuesday and Friday**
Please Note: Many of the high demand books that say 'On our Shelves Now' are on hold for other customers. You can place an order and we will let you know when they come back in stock. Thank you for your patience.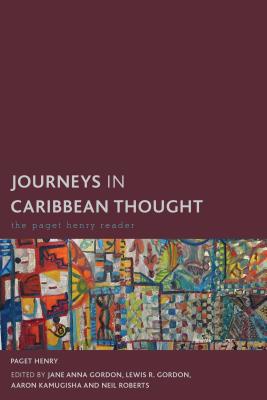 Email or call for price.
Sold Out--Can order from warehouse
Description
---
For the past 30 years, Paget Henry has been one of the most articulate and creative voices in Caribbean scholarship, making seminal contributions to the study of Caribbean political economy, C.L.R. James studies, critical theory, phenomenology, and Africana philosophy. In the case of Afro-Caribbean philosophy, he inaugurated a new philosophical school of inquiry. Journeys in Caribbean Thought: The Paget Henry Reader outlines the trajectory of Henry's scholarly career, beginning and ending with his most recent work on the distinctive character of Africana and Caribbean philosophy and political and intellectual leadership in his home of Antigua and Barbuda. In between, the book returns to Henry's early consideration of the relationship of political economy to cultural flourishing or stagnation and how both should be studied, and to the problem with which Henry began his career, of peripheral development through a focus on Caribbean political economy and democratic socialism. Henry's canonical work in Anglo-Caribbean thought draws upon a heavily creolized canon.