Strut (Paperback)
We are available Monday to Saturday 10:00 a.m. to 5:00 p.m. for Limited Browsing, Order Pickup, Phone Orders, and Contactless Parking Lot Pickup. Order online 24 hours a day.
**Free Local Area Delivery on Tuesday and Friday**
Please Note: Many of the high demand books that say 'On our Shelves Now' are on hold for other customers. You can place an order and we will let you know when they come back in stock. Thank you for your patience.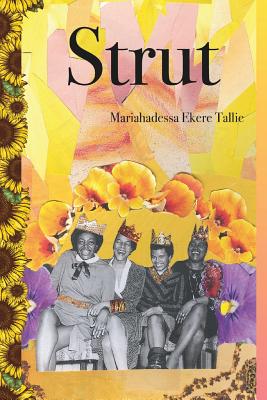 Description
---
Strut, Mariahadessa Ekere Tallie's second book of poetry, emerges from an intense engagement with our historical moment. These poems are just as much about injustice, struggle, and survival as they are about transcendence and love. Readers will find themselves immersed in the intersections that connect climate change, capitalism, genocide, racism, misogyny, and mental illness. This work honors the gorgeousness of life, even while bearing witness to the ugliness that accompanies--and often seems to permeate--the human experience. Strut is a celebration of self-acceptance, ancestry, love, sensuality, and resilience. It's not a book of answers, but a blessed, influenced weaving together of shadow and light.