Little-Known Operas (Paperback)
*USPS shipping is taking up to 2-3 weeks instead of 2-7 days, please consider contactless Parking Lot Pickup if you are in the area.
Please Note: Most of the anti-racism books that say 'on our shelves now' are on hold already for customers. We are hoping that they will be back in stock at the warehouse around the middle of June. Thank you for your patience.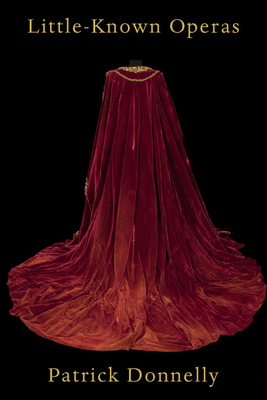 List Price: $15.95
Our Price: $14.36
(Save: $1.60 10%)
Not in bookstore--Can order from warehouse
Description
---
The lush, lexically gorgeous and emotionally complex poems of Little- Known Operas guide us through the terrain of love, sex, same-sex marriage, illness, death, and art.
About the Author
---
Former poet laureate of Northampton, Massachusetts, and author of four books of poems, most recently Little-Known Operas (Four Way Books 2019), Patrick Donnelly is director of the Poetry Seminar at The Frost Place and an associate editor of Poetry International. His poems have appeared in American Poetry Review, Kenyon Review Online, Slate, Ploughshares, The Yale Review, The Virginia Quarterly Review, and many other journals. Donnelly's awards include a U.S./Japan Creative Artists Program Award, an Artist Fellowship from the Massachusetts Cultural Council, the Margaret Bridgman Fellowship in Poetry from the Bread Loaf Writers' Conference, and a 2018 Amy Clampitt Residency Award. He teaches at Smith College.
Praise For…
---
"The poems in Little-Known Operas delight me with their wit, pathos, expertly executed confusion, and their sincere and exuberant wondering. When Jesus himself does the wondering—'Jesus said, Will someone tell me, please, what this pink grass is called?'—the mystery of creation is exponentially increased, and our poet is left standing in his own world, which turns out to be a galaxy of swirling reflexes." —Mary Ruefle
"Here is a Gospel According to Patrick Donnelly, a book of revelations of what it means to be human, to be hurt, to be awed, to be stunned by our world—and to find love late in life. It is a book of tenderness towards everyone who's been in pain, everyone who's been ill, everyone who's had a mother, loved music, everyone who's lived on this third planet from the sun. . . ." —Ilya Kaminsky