Sam Says, Sam (Paperback)
We will be closed on Saturday, July 4th in observance of Independence Day.
We are available Monday to Saturday 10:00 a.m. to 4:00 p.m. for Limited Browsing, Order Pickup, Phone Orders, and Contactless Parking Lot Pickup. Order online 24 hours a day.
**Free Local Area Delivery on Tuesday and Friday**
*USPS shipping is taking up to 2-3 weeks instead of 2-7 days, please consider contactless Parking Lot Pickup if you are in the area.
Please Note: Many of the high demand books that say 'On our Shelves Now' are on hold for other customers. We are hoping that they will be back in stock at the warehouse around the middle of June. Thank you for your patience.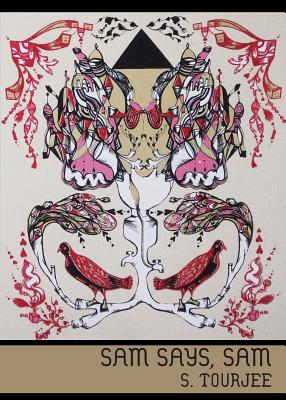 Description
---
Sam Says, Sam is a hypnotic gaze into the origin of identity, its limitations, and construction. At a period of human existence where we seem to be socially evolving and devolving, this book meditates on the mutual truths that we are both individually born and universally connected. A repetitive structure connects everything corporeal--from the gnawing pain of a human body to the formation of life itself at the beginning of time. This idea is best expressed by S. Tourjee's haunted realization that all thought is constructive and destructive at once; that who we are is learned by others and so too is it forbidden. The text cannot stray far from death and rebirth, ideas that exist in concept and in physical experience. Reading it, I am reminded that nothing ends without beginning, and that trauma, survival, fear and love are essential aspects of our lives. Aspects that have been given many names, but that we share with all things, from those things we call ourselves, to the ground that will one day absorb us.
Diana Tourj e, author of The Flawless