Blood For The Sun: Alexander Smith #1 (Paperback)
We are available Monday to Saturday 10:00 a.m. to 5:00 p.m. for Limited Browsing, Order Pickup, Phone Orders, and Contactless Parking Lot Pickup. Order online 24 hours a day.
**Free Local Area Delivery on Tuesday and Friday**
Please Note: Many of the high demand books that say 'On our Shelves Now' are on hold for other customers. You can place an order and we will let you know when they come back in stock. Thank you for your patience.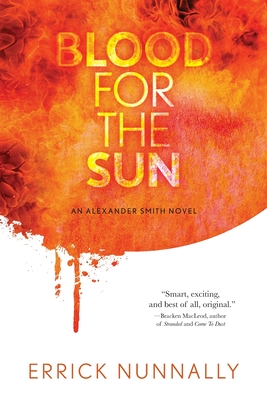 Description
---
After more than one hundred and forty years, Alexander Smith is suffering from memory loss that plagues him like a supernatural Alzheimer's. He has lasted longer than most by clinging to the love he has for his adopted daughter, the vampire Ana, and puzzling out cases of missing or murdered children. Without them, he wouldn't be able to ignore the ghost of a child from his guilty past or fight the whispers goading him to kill. On his latest job, he's stumbled upon a vampire conspiracy that has left a trail of child murders up and down the East Coast-a conspiracy that promises inoculation against the sun. If true, the conspirators' success would mean a bloody conflict, altering the balance between humans and the supernatural forever. Losing more of his mind every day, Alexander has two impossible tasks ahead of him if the world is to survive: stop the vampire coven and reconnect with his humanity.