How to Love a Country: Poems (Compact Disc)
We are available Monday to Saturday 10:00 a.m. to 5:00 p.m. for Limited Browsing, Order Pickup, Phone Orders, and Contactless Parking Lot Pickup. Order online 24 hours a day.
**Free Local Area Delivery on Tuesday and Friday**
*USPS shipping is taking up to 2-3 weeks instead of 2-7 days, please consider contactless Parking Lot Pickup if you are in the area.
Please Note: Many of the high demand books that say 'On our Shelves Now' are on hold for other customers. You can place an order and we will let you know when they come back in stock. Thank you for your patience.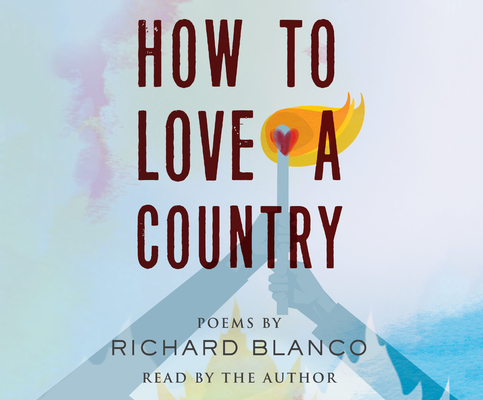 List Price: $34.99
Our Price: $31.49
(Save: $3.50 10%)
Unavailable from Warehouse - May take longer to order
Description
---
The diverse poems in this collection form a mosaic of seemingly varied topics: the Pulse Nightclub massacre; an unexpected encounter on a visit to Cuba; the forced exile of 8,500 Navajos in 1868; the arrival of a young Chinese woman at Angel Island in 1938; the incarceration of a gifted writer; and the poet' 's abiding love for his partner, who he is finally allowed to wed. But despite each poem' 's unique subject matter or occasion, all are fundamentally asking one overwhelming question: how to love this country? Seeking answers, Blanco digs deep into the very marrow of our nation' our cities and towns' with poems that interrogate our past and present, grieve our injustices and note our flaws, yet remember to celebrate our ideals and cling to our hopes. Blanco unravels the fabric of the American narrative, pursuing a resolution to the inherent contradiction of our nation' 's psyche and mandate: e pluribus unum (out of many, one), charged with the utopian idea that no single narrative is more important than another, and that America could and ought someday to be a country where all narratives converge into one. A country in which we can all truly thrive and truly love.