Doxology (Compact Disc)
We are available Monday to Saturday 10:00 a.m. to 5:00 p.m. for Limited Browsing, Order Pickup, Phone Orders, and Contactless Parking Lot Pickup. Order online 24 hours a day.
**Free Local Area Delivery on Tuesday and Friday**
*USPS shipping is taking up to 2-3 weeks instead of 2-7 days, please consider contactless Parking Lot Pickup if you are in the area.
Please Note: Many of the high demand books that say 'On our Shelves Now' are on hold for other customers. You can place an order and we will let you know when they come back in stock. Thank you for your patience.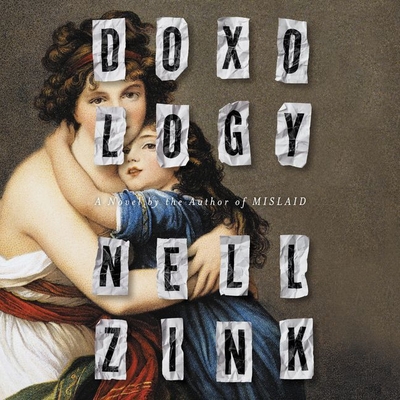 List Price: $39.99
Our Price: $35.99
(Save: $4.00 10%)
Sold Out--Can order from warehouse
Description
---
A Recommended Book of 2019 from Vulture and Esquire
Pam, Daniel, and Joe might be the worst punk band on the Lower East Side. Struggling to scrape together enough cash and musical talent to make it, they are waylaid by surprising arrivals--a daughter for Pam and Daniel, a solo hit single for Joe. As the '90s wane, the three friends share in one another's successes, working together to elevate Joe's superstardom and raise baby Flora.
On September 11, 2001, the city's unfathomable devastation coincides with a shattering personal loss for the trio. In the aftermath, Flora comes of age, navigating a charged political landscape and discovering a love of the natural world. Joining the ranks of those fighting for ecological conservation, Flora works to bridge the wide gap between powerful strategists and ordinary Americans, becoming entangled ever more intimately with her fellow activists along the way. And when the country faces an astonishing new threat, Flora's family will have no choice but to look to the past--both to examine wounds that have never healed, and to rediscover strengths they have long forgotten.
At once an elegiac takedown of today's political climate and a touching invocation of humanity's goodness, Doxology offers daring revelations about America's past and possible future that could only come from Nell Zink, one of the sharpest novelists of our time.