Flatland: A Romance of Many Dimensions (Paperback)
*USPS shipping is taking up to 2-3 weeks instead of 2-7 days, please consider contactless Parking Lot Pickup if you are in the area.
Please Note: Most of the anti-racism books that say 'on our shelves now' are on hold already for customers. We are hoping that they will be back in stock at the warehouse around the middle of June. Thank you for your patience.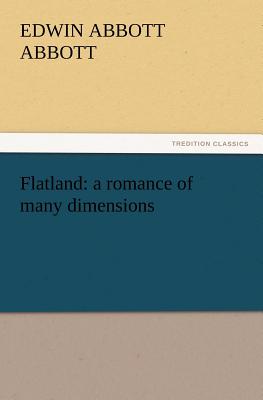 $21.99
Not in bookstore--Can order from warehouse
Description
---
This book is part of the TREDITION CLASSICS series. The creators of this series are united by passion for literature and driven by the intention of making all public domain books available in printed format again - worldwide. At tredition we believe that a great book never goes out of style. Several mostly non-profit literature projects provide content to tredition. To support their good work, tredition donates a portion of the proceeds from each sold copy. As a reader of a TREDITION CLASSICS book, you support our mission to save many of the amazing works of world literature from oblivion.