Caribbean Reasonings: After Man, Towards the Human (Paperback)
We are available Monday to Saturday 10:00 a.m. to 5:00 p.m. for Limited Browsing, Order Pickup, Phone Orders, and Contactless Parking Lot Pickup. Order online 24 hours a day.
**Free Local Area Delivery on Tuesday and Friday**
Please Note: Many of the high demand books that say 'On our Shelves Now' are on hold for other customers. You can place an order and we will let you know when they come back in stock. Thank you for your patience.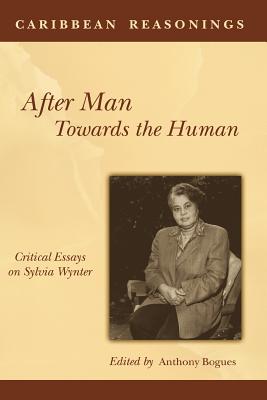 Description
---
"Sylvia Wynter's work is distinctively Caribbean. From her exciting and rigorous interventions on 'folk culture' and its profound meaning for the symbolic universe of Caribbean reality, creative writing and the nature of Caribbean culture, to her present genealogical critique of Western humanism, Wynter has emerged as one of the region's premier cultural and social theorists. This interdisciplinary collection offers a variety of interpretations of Sylvia Wynter's work and seeks to cover the range of her thought. Her rich source of investigation of some of the compelling questions that currently face humanity makes her not just a major Caribbean figure, but a world-class intellectual. In its explorations of culture, literary theory and philosophy, this volume significantly expands the field of Caribbean intellectual history and will be useful for courses in Cultural Studies; Caribbean Studies; African-American Studies; Intellectual History and Critical Theory.