Caribbean Reasonings: Culture, Politics, Race and Diaspora (Paperback)
We are available Monday to Saturday 10:00 a.m. to 5:00 p.m. for Limited Browsing, Order Pickup, Phone Orders, and Contactless Parking Lot Pickup. Order online 24 hours a day.
**Free Local Area Delivery on Tuesday and Friday**
Please Note: Many of the high demand books that say 'On our Shelves Now' are on hold for other customers. You can place an order and we will let you know when they come back in stock. Thank you for your patience.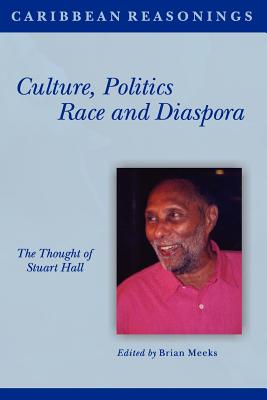 $27.45
Sold Out--Can order from warehouse
Description
---
"Stuart Hall, in whose honour this volume is compiled, has made significant contributions to contemporary social and political discourse. Constantly praised for his scholarly prescience, he was at the helm of the forging and definition of the discipline of Cultural Studies and nurtured an entire cadre of young intellectuals who continue to make remarkable contributions in the fields of Cultural Studies and Social Criticism. The essays that constitute this collection, all, in different ways, contend with Hall's methodology, his philosophy, as well as many other dimensions of his rich and textured intellectual career. More importantly however, they serve to reconnect his work to the social context of his island of birth, Jamaica, and the wider Caribbean.