Caribbean Reasonings - M.G. Smith: Social Theory and Anthropology in the Caribbean and Beyond (Paperback)
We are available Monday to Saturday 10:00 a.m. to 5:00 p.m. for Limited Browsing, Order Pickup, Phone Orders, and Contactless Parking Lot Pickup. Order online 24 hours a day.
**Free Local Area Delivery on Tuesday and Friday**
Please Note: Many of the high demand books that say 'On our Shelves Now' are on hold for other customers. You can place an order and we will let you know when they come back in stock. Thank you for your patience.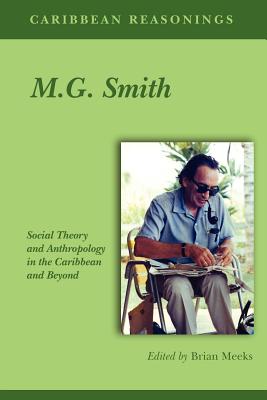 $29.65
Sold Out--Can order from warehouse
Description
---
"M.G. Smith: Social Theory and Anthropology in the Caribbean and Beyond invites readers to explore the life and work of Michael Garfield Smith, one of the most prolific Caribbean thinkers of the post-war era. M.G., as he was known, is credited with having made significant contributions in the fields of anthropology, social theory, sociology and politics. This collection of essays, presented at the 2008 Caribbean Reasonings conference held in honour of M. G. Smith, is divided into three parts. In part one, 'Critical Contestations, ' both sides of the creole society debate are argued while the argument is also made for and against Smith's plural society theory. In part two, 'Anthropological Excursions, ' Smith's fieldwork observations and conclusions in both Africa and the Caribbean are also thoroughly examined, while part three, 'Beyond M. G. Smith, ' demonstrates the impact that M. G. Smith has had on scholarship coming out of the Caribbean, as his work is used as a point of departure in rethinking aspects of Caribbean social theory.