Surviving Small Size: Regional Integration in Caribbean Ministates (Paperback)
We are available Monday to Saturday 10:00 a.m. to 5:00 p.m. for Limited Browsing, Order Pickup, Phone Orders, and Contactless Parking Lot Pickup. Order online 24 hours a day.
**Free Local Area Delivery on Tuesday and Friday**
Please Note: Many of the high demand books that say 'On our Shelves Now' are on hold for other customers. You can place an order and we will let you know when they come back in stock. Thank you for your patience.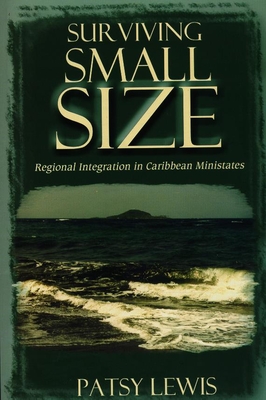 $49.50
Sold Out--Can order from warehouse
Description
---
In 1987 St. Vincent's Prime Minister James Mitchell called on his fellow Prime Ministers in the Eastern Caribbean to merge their separate countries into a single state. He argued that individually they had exhausted the possibilities of separate independence and they could only pursue regional and international development and indeed economic survival by pooling their scarce resources to combat common problems. By the end of the year all the Leeward Islands rejected the initiative although it remained very much alive among the governments of the Windward chain, Grenada, St. Vincent and the Grenadines, St. Lucia and the Commonwealth of Dominica. During the next eight years, efforts of the Windward Islands to merge were debated but the initiative for unification ultimately died. Through extensive interviews and analyses of primary documents, Lewis paints a compelling picture of island and regional jealousies and conflicting economic priorities, which prevented the Windward and Leeward Islands from cooperating and which ultimately destroyed the movement for political unification in the Windwards. Ultimately, the unification movement failed because the process was dominated by elites a.